For "low graphics" viewing...
Click Here

©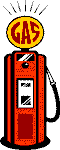 The 50s! Even those of us who weren't born then, still find that era so great. The music, drive-ins, sockhops, James Dean and Marilyn Monroe....THE FIFTIES! I hope you enjoy my Rockin' to the 50's MIDI Page. Thanks for stopping by...and now...



LET'S GO TO THE HOP!



~ cookie ~


Remember, these MIDIS are zipped so you will need a program like Winzip to open it after downloading the MIDI.
Also, if you would like more information about The MIDI Fight, go to Music Relief Association and read the latest about it. You can even join up. I did!

Disclaimer


Featured MIDI
"At The Hop"


Be sure to check out The Cookie Jar for more MIDI pages! Oh yeah, please sign My Guest Book and let me know what you thought or just to say "Hi!". Bye for now!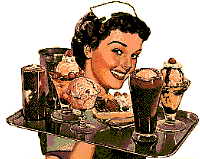 Back to Main Menu


Frame No Frames

thecookiejar@mailcity.com
|| 50s MIDIs || 60s MIDIs || 70s MIDIs || 80s MIDIs || 90s MIDIs || 2000 Millenium MIDIs ||
|| A to Z MIDIs || Christmas MIDIs || Classical MIDIs || Complete MIDI Files || Country MIDIs ||
|| Inspirational MIDIs || Love Song MIDIs || MIDI Links || Movie MIDIs || New MIDI Jukebox ||
|| Ragtime MIDIs || Reggae MIDIs || Sequencer Spotlite || TV Tune MIDIs ||